With the 4th of July just around the corner, we've compiled a few savory dishes that put a little red, white, and blue on your plate.
1) Patriotic Chicken Kabobs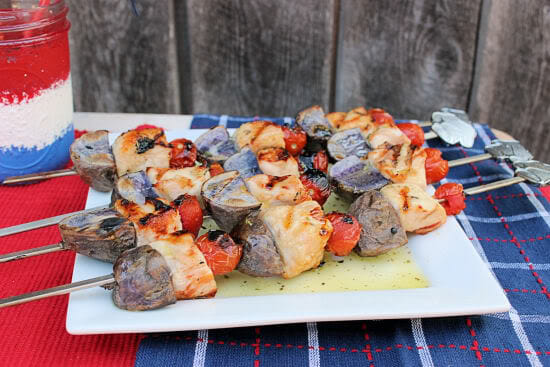 This recipe by Angie from Big Bear's Wife makes for a fast, delicious, and simple main course. Blue potatoes, cherry tomatoes, and chunks of tender chicken. Put them on a skewer and cook. Angie sticks them in the oven, but they'd be great on the grill, too. Just be sure to partially cook your potatoes before grilling.
2) Blueberry Caprese Salad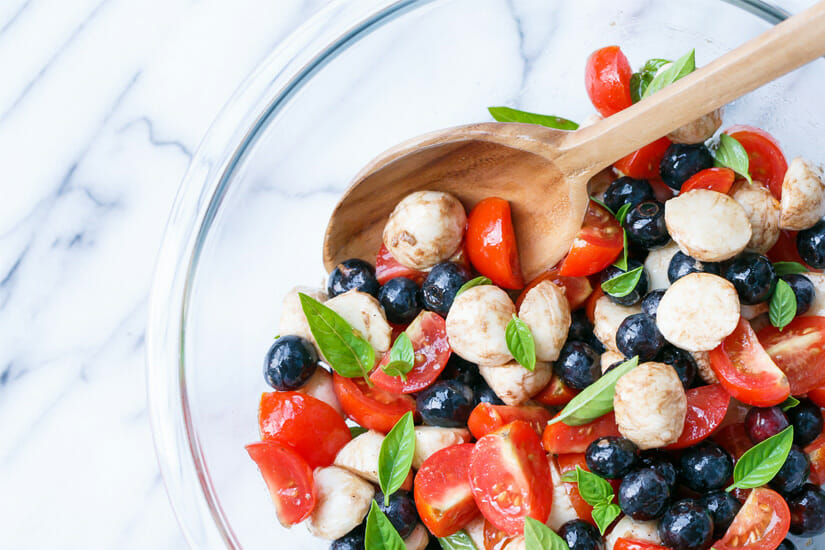 We love this merican twist on a summer dinner classic by Love & Olive Oil. Blueberries, fresh mozzarella, tomatoes, and basil. It takes just a few minutes to prepare and adds great color to your table.
3) Red, White, and Bleu Sliders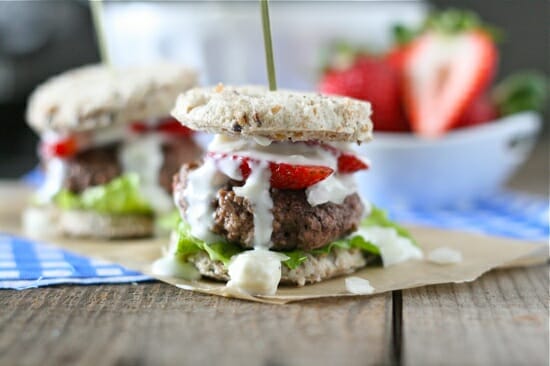 There aren't too many naturally­ occurring blue foods in the world, and even fewer that you'd want to put on a burger. If your guests are willing to get a little creative with the definition, these bleu cheese sliders by Lauren's Latest are fantastic.
4) Bacon Flag Pizza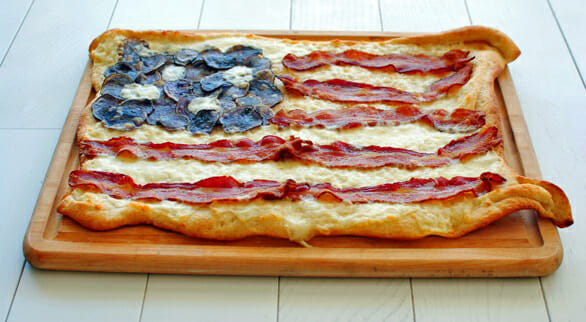 Here's a pizza by Tablespoon that would make Betsy Ross jealous. The recipe instructs you to bake it in the oven, but for a slightly smokier flavor, try throwing it on the grill.
5) Star­-Spangled Potato Salad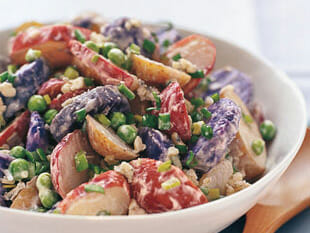 A mix of red­-skinned, white, and blue potatoes gives this barbecue staple a patriotic update. Bon Appetit's recipe is quick and easy. Make it a few hours ahead of your party. The flavors need a few hours to sit, and it's one less dish to worry about while you're grilling.
Want more dinner inspiration?
Subscribe to our newsletter, and follow us on Facebook, Twitter, and Instagram.